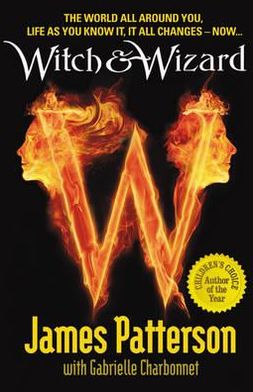 Read from July 08 to 11, 2014
"The world is changing - the government has seized control of every aspect of society, and now kids are disappearing. For fifteen-year-old Wisty and her older brother Whit, life turns upside-down when they are hauled out of bed one night, separated from their parents, and thrown into a secret compound for no reason they can comprehend. The new government is clearly trying to suppress life, liberty ... and the pursuit of being a normal teenager.

Imprisoned together and condemned to death, Wisty and Whit begin exhibiting strange abilities and powers they never dreamed of. Maybe there is a reason they were singled out. Can this newly discovered witch and a wizard master their skills in time to save themselves, their parents - and maybe the world?"
I had to reread this because when I tried to start reading the third book, I couldn't remember what had happened in the earlier books *wince*

Yeah, so this seemed pretty okay, but there were moments of unrealism, like the characters seemed to not fit their age. Like when they say things that people that age don't say, so yeah, I found that a bit of a let down.

I loved the small chapters! Made it so much easier to read and kept the story fast-paced too!

Overall, this was a good book that I would have enjoyed were I younger!
My Goodreads review