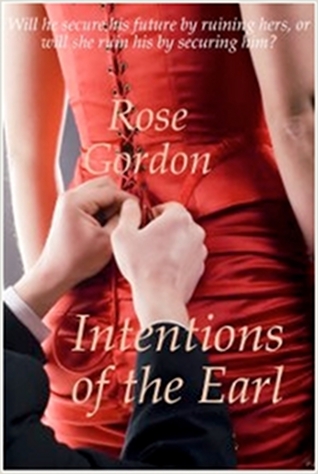 Read from October 17 to 29, 2014
"Will he secure his future by ruining hers, or will she ruin his plans by securing him? A new twist on the old fortune hunter plot puts an impoverished earl in a position to gain his fortune only by ruining an innocent's reputation without offering marriage. The innocent he's selected, however, has no plans to settle for anything less than marriage and will go to almost any length to secure him.

With no other means for an income, the impoverished Andrew Black, Earl of Townson, makes an agreement that will put a definite end to his eight year poverty streak. But, in order to gain his fortune he must do only one simple thing: ruin an innocent young lady's reputation enough to make her flee to America.

Brooke Banks isn't interested in marriage, or so she thinks. She came to London to have a good time, and that's exactly what she's doing. Widely known for her tendency to flout the rules, she suspects nothing when a handsome stranger appears on her doorstep.

Thirteen days, a handful of kisses and one scandalous situation later, Andrew and Brooke will have to choose to stick to their original plans, or decide if a life together is worth the risk."
This is the first free book that I downloaded on my Kindle app! :)
Anyway, this book was okay! That's the only way I can describe it: okay.
It wasn't very interesting until it passed the 60% point and up to that point I was continually frustrated with the stagnant quality of the story! Quite simply, the beginning dragged itself too long.
The ending though was too abrupt in my opinion! It just ended with no warning, as if the author abandoned it near the ending point. That really pissed me off!
A plus point is that there was some humour in it, and I enjoyed that!
Overall though, I would actually give this a 2.5 and nothing more! I had much higher expectations for this book!
my Goodreads review