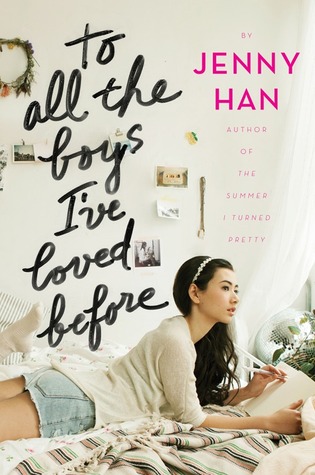 Read from November 24 to 27, 2014
"To All the Boys I've Loved Before is the story of Lara Jean, who has never openly admitted her crushes, but instead wrote each boy a letter about how she felt, sealed it, and hid it in a box under her bed. But one day Lara Jean discovers that somehow her secret box of letters has been mailed, causing all her crushes from her past to confront her about the letters: her first kiss, the boy from summer camp, even her sister's ex-boyfriend, Josh. As she learns to deal with her past loves face to face, Lara Jean discovers that something good may come out of these letters after all."
I have no idea how to describe how amazing this book was! Absolutely amazing!
From the first, I loved Han's writing style! It was so conversationalist, and that just formed this deep bond between me and Lara Jean! I just absolutely loved all the characters though, especially Lara Jean!
This made me feel all the emotions; I was sighing, laughing, shouting, scolding! The whole spectrum of emotions! Haha!
In a way I think I absolutely loved it because I was able to connect with the Song girls's experiences: the death of a parent, taking care of the family, trying to keep it together, being inexperienced in the dating front, etc, etc... So many connections and that just made me love this more!
This book is a must-read for all people out there and Jenny Han just got an express ticket to my favourite
authors club! ;)
my Goodreads review